We are VFX Tutored.
As the sands pass through the hour glass, so too are the days of our lives. So why mess about with monthly membership charges when you can buy a tutorial course at such a low cost! We are a Tutorial agency that boasts a DIY attitude and an underdog spirit. We expect our tutors to maintain a strong attention to detail and an independent work ethic, as well as the ability to create new tutorials awesomely fast! Which means when they see an opportunity to make a new tutorial - They make it.
Who we are.
We felt that the VFX tutorial industry needed a make over! We didn't want to lock people into a monthly payment - we didn't want to offer a huge amount of other courses that you don't need! We also wanted to break away from the corporate contracts that dictated how a tutorial must be done. We wanted the freedom to just do what we wanted and make tutorials that made sense to us.
Christian
Digital Marketing
---
---
---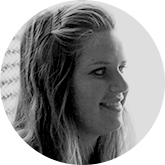 Learn It
Almost impossible deadlines have become the new norm. It is all about achieving amazing results in the shortest time period. You need to be on top of new features as the manufacturers release them. We are here to help you with that by providing you with tutorials created from the most recent releases. As soon as a manufacturer creates new features, they send us the software and we create add on tutorial modules. This means you can get up to speed faster and use the new features immediately.
Strategy
Not only do we teach you the most up to date versions of the software, we keep you informed of the latest releases. As new versions or feature updates are released we will notify you by email.
Digital Marketing
Join our mailing list and keep up to date with the latest changes or new tutorials. We have the relationship with the software manufacturers and they will send us the latest software. So we use our social platforms to help spread the word. We want you to be the first to know if a new feature or upgrade has been released. Then we want you learning it as soon as possible. We also take full advantage of webinars and live interaction. Your feedback will drive our focus.
Community
If you want a tutorial and we do not have it. TELL US - if it is requested enough by the community - then we will make it. You own out future creation. We do not want to make tutorials that people are not looking for. That means we need you. If the software manufacturer is not on our list. Who cares - we will call them - get the software and create the course. Leave the technical part to us and you do the learning.
1 Choose the Manufacturer and the software application.
---
2 Choose the Level of learning that you require.
---
3 Buy the course and start learning. It will always be available to you and accessible from any device. BOOM